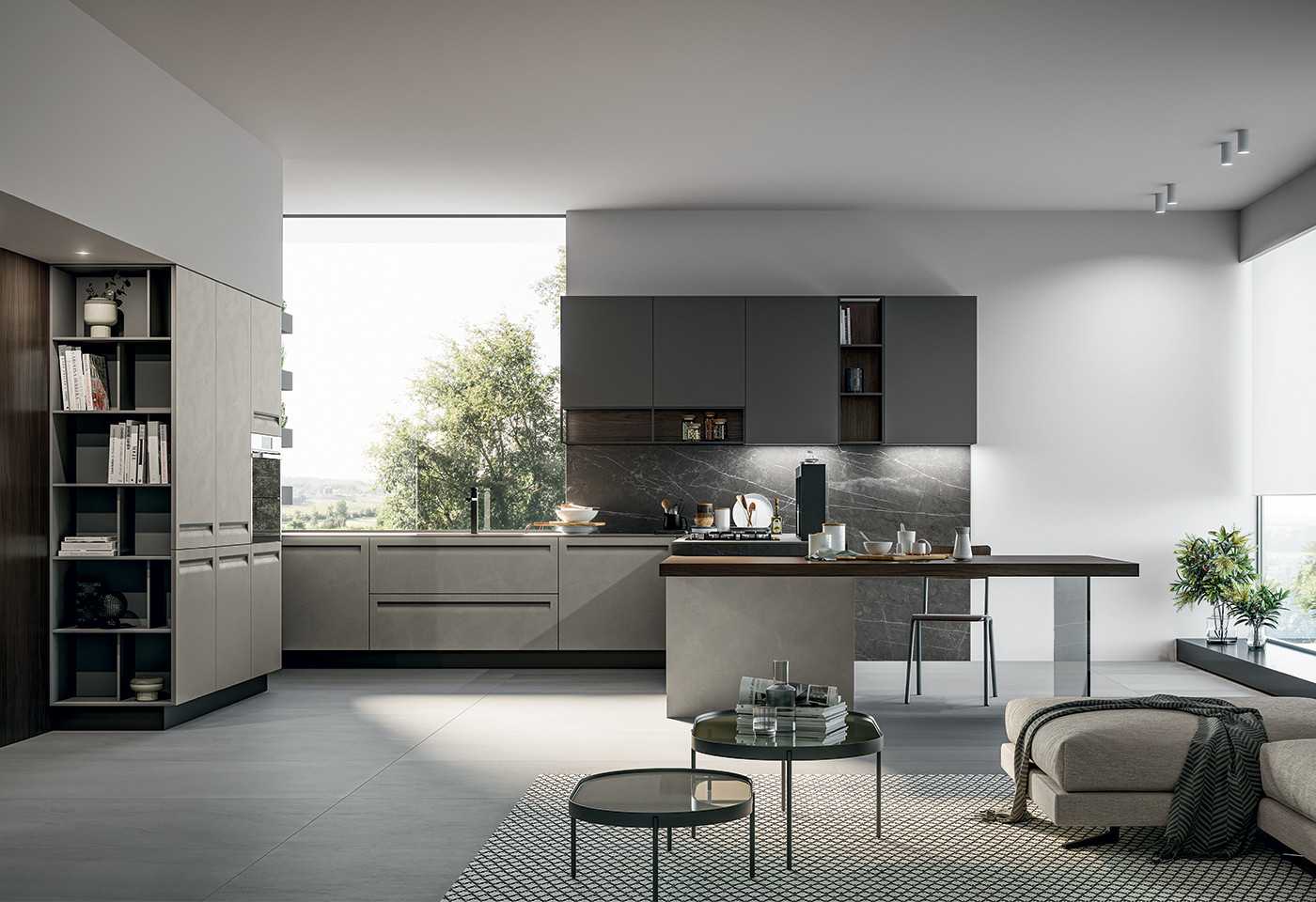 Designer kitchen with integrated handles
Tekna, the designer kitchen, combines linear shapes with practicality, with integrated handles by Arredo3.
This is achieved thanks to its doors, where skilful technology recesses the panel and surmounts it with a metal strip, offering a comfortable grip and opening.  And with the practicalselection of materials, such as 100% recyclable PET and laminates that enhance the warm appeal of wood and stone finishes: they are more convenient to use andeasy to clean. For those who appreciate fine craftsmanship in general and in details.
Choose how to design your Tekna kitchen by discovering other details in typical compositions.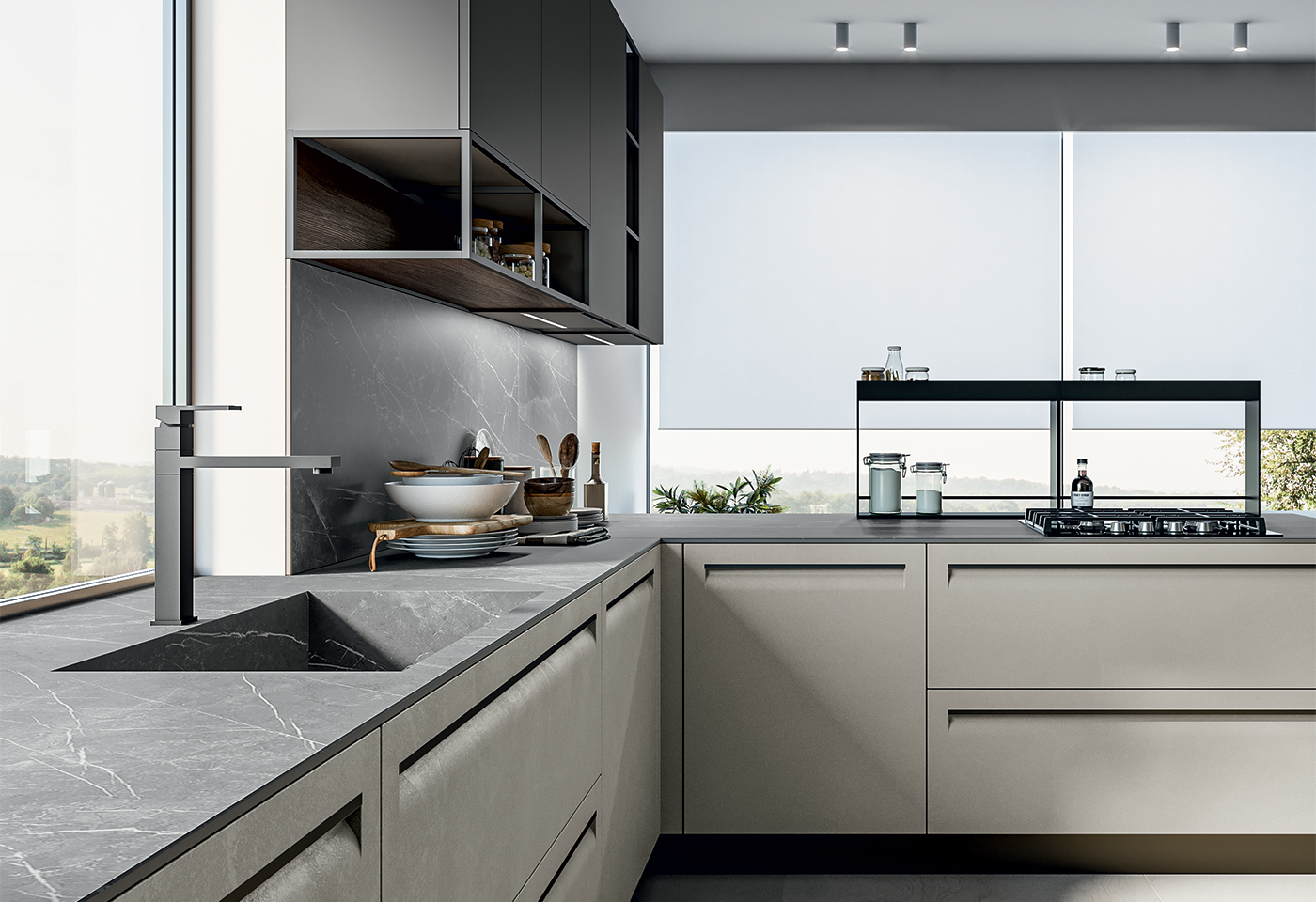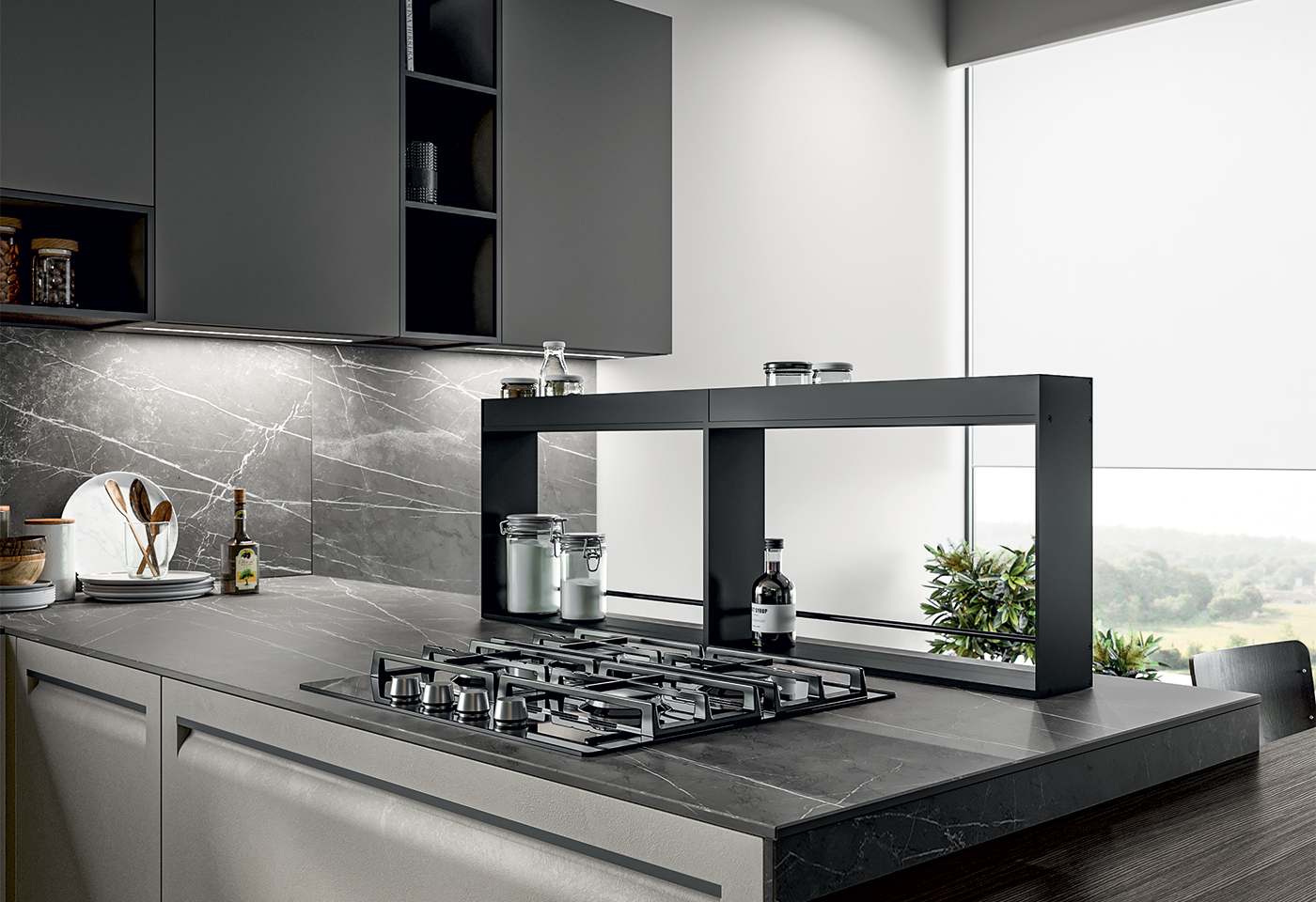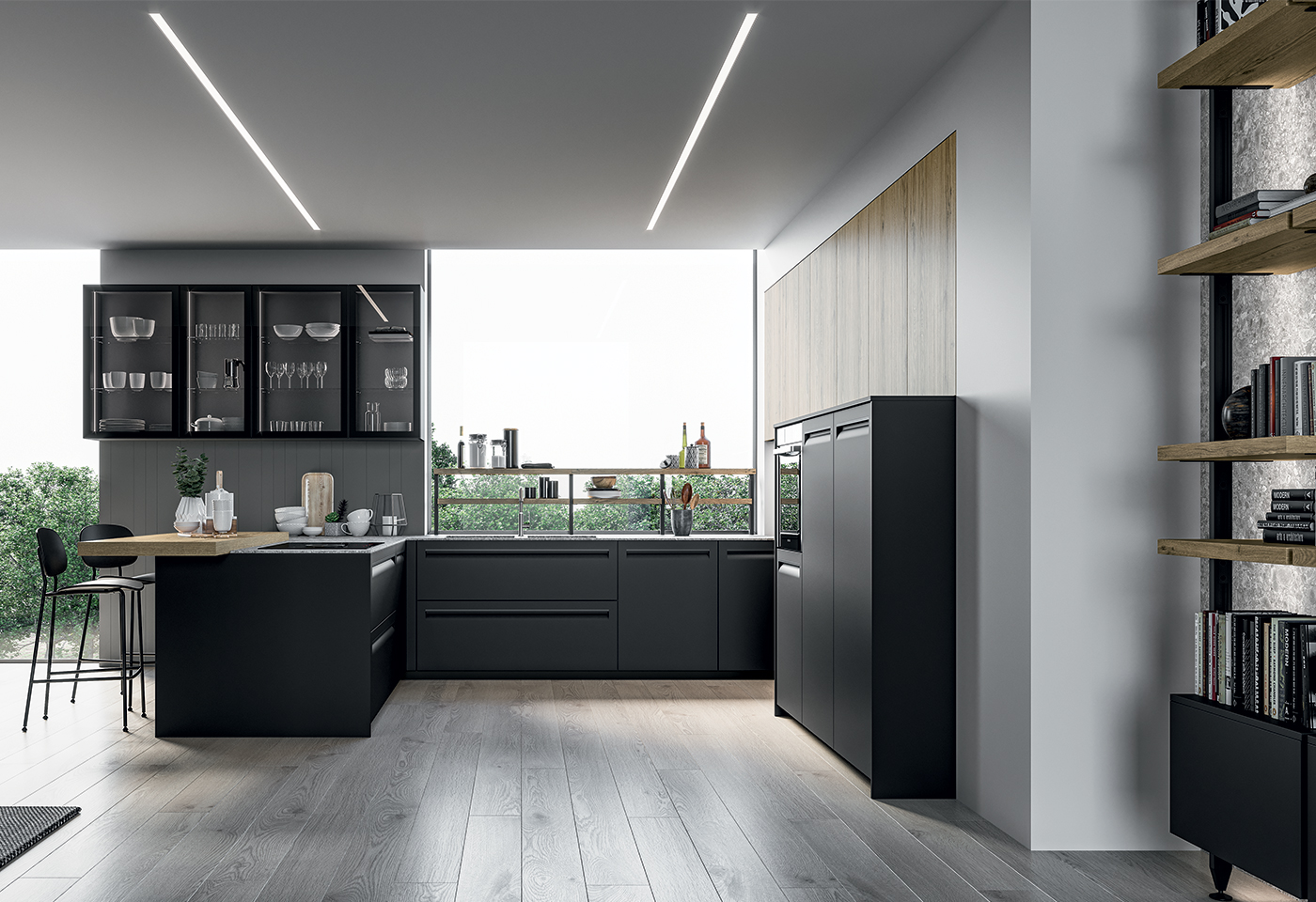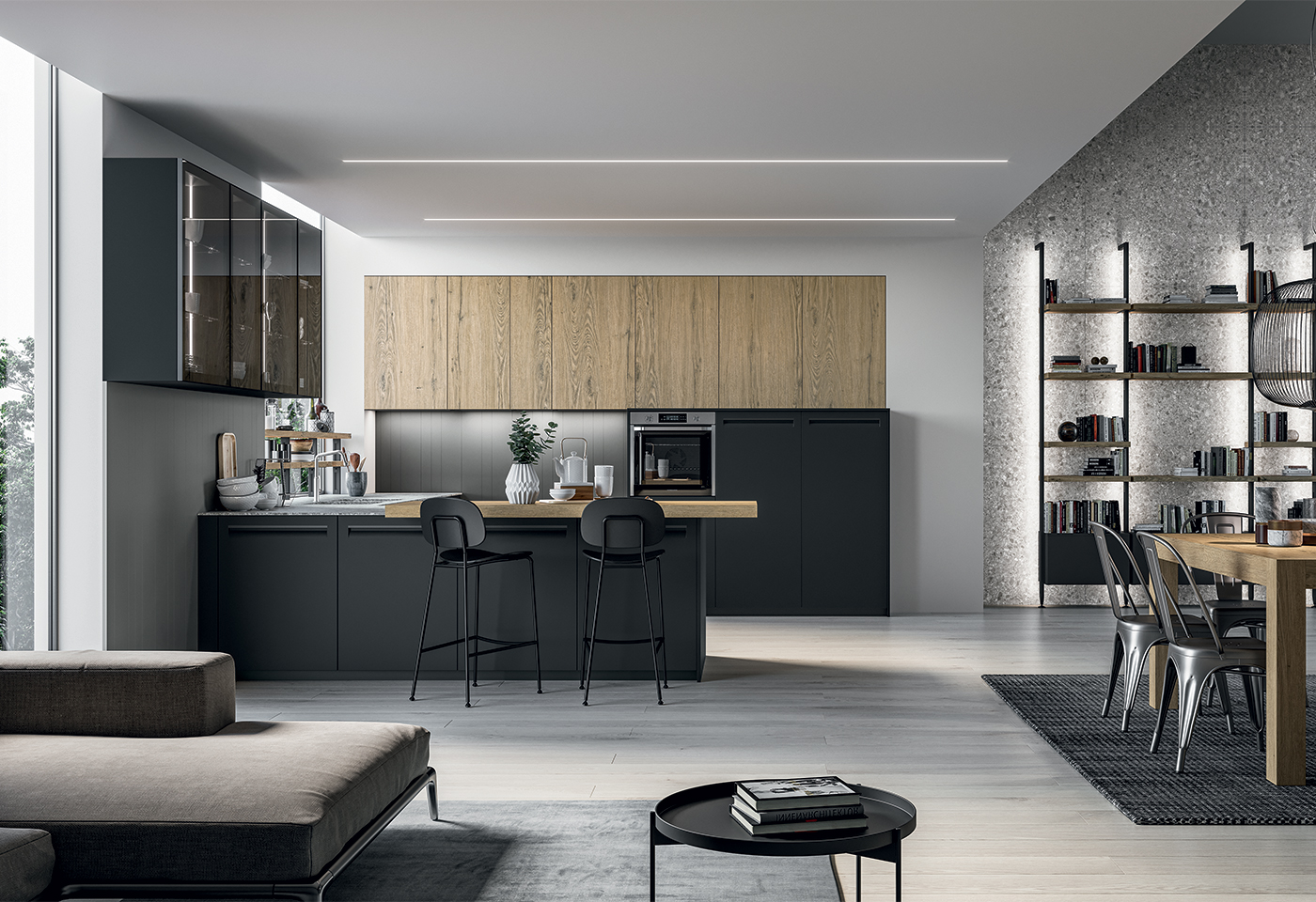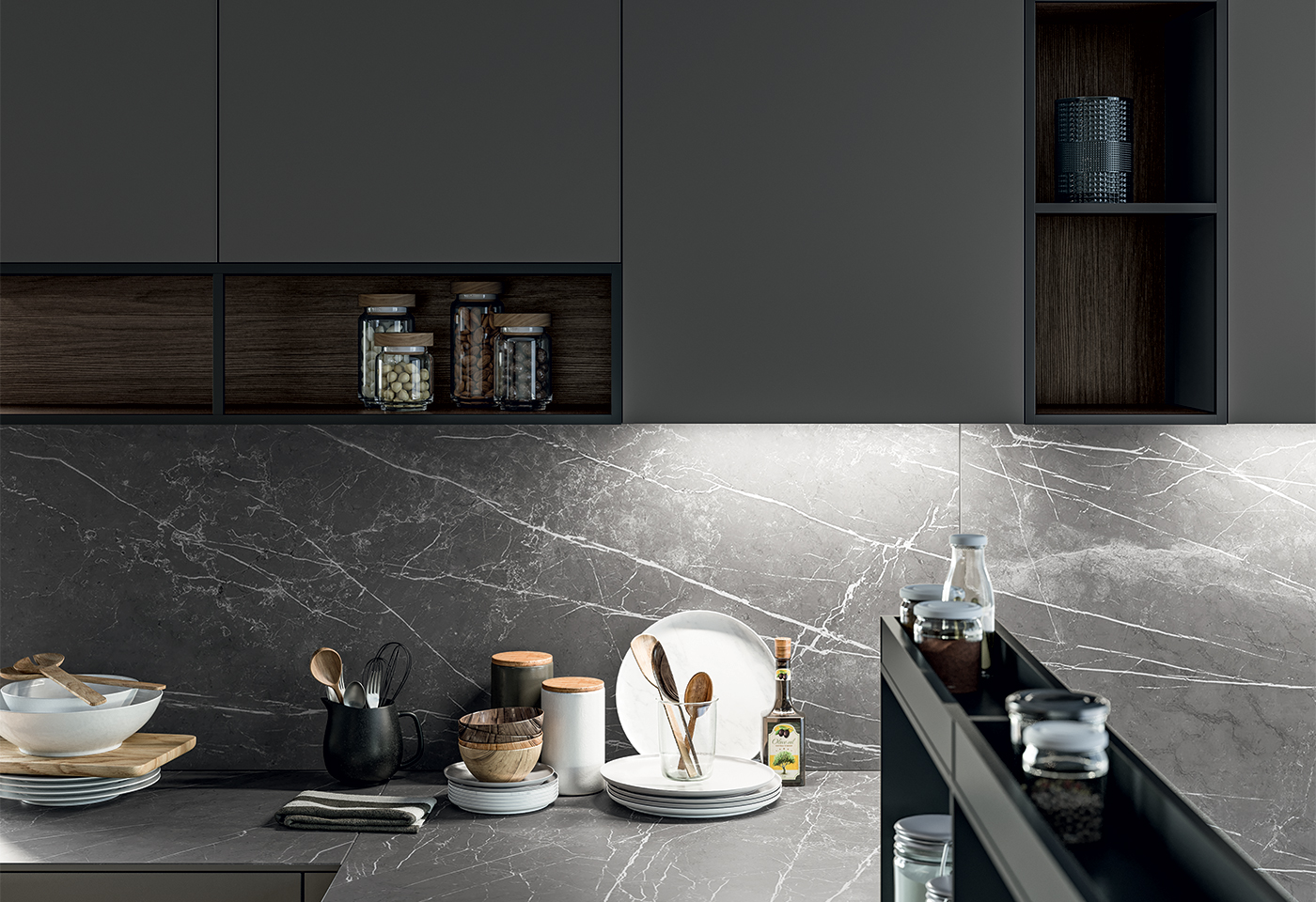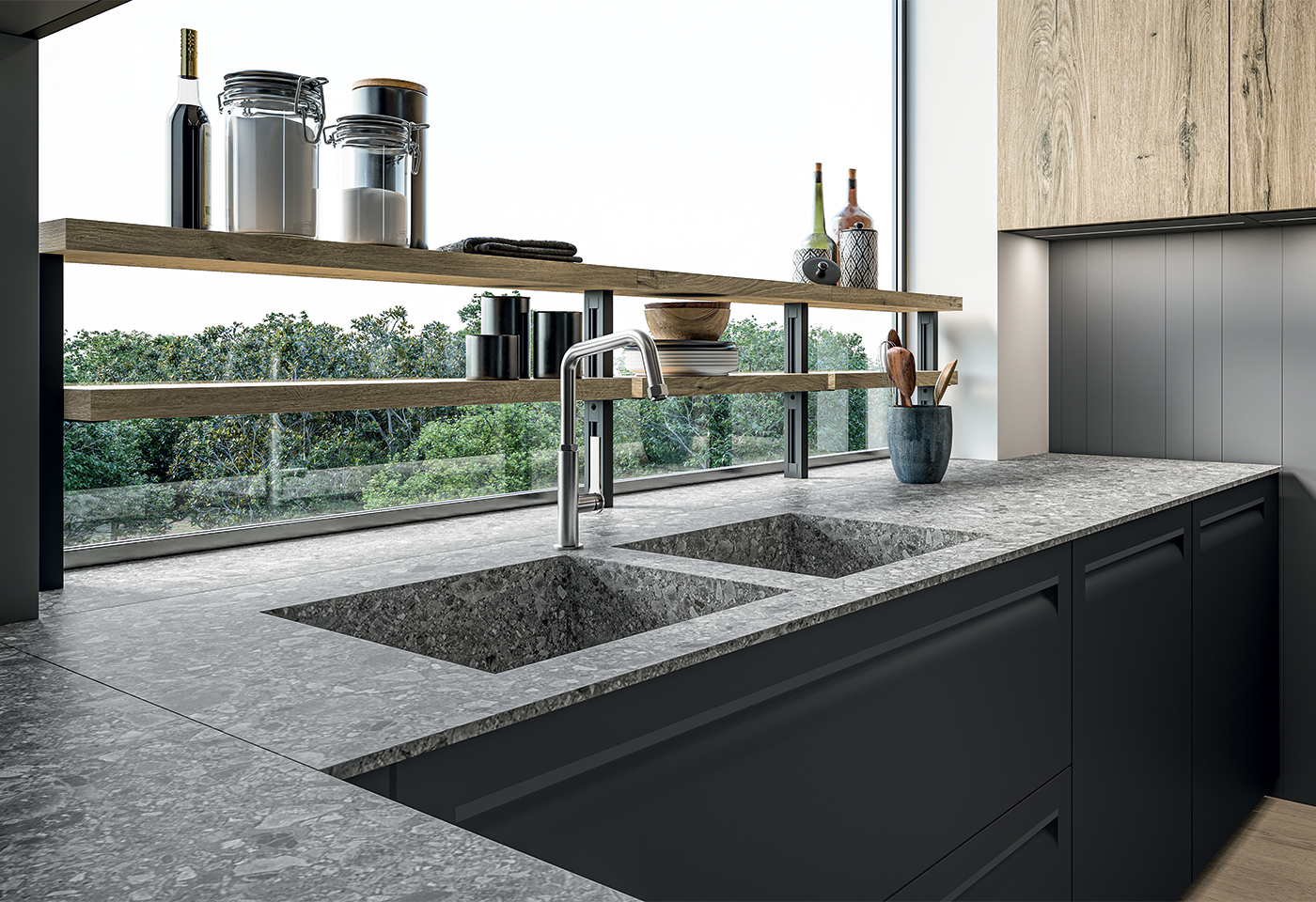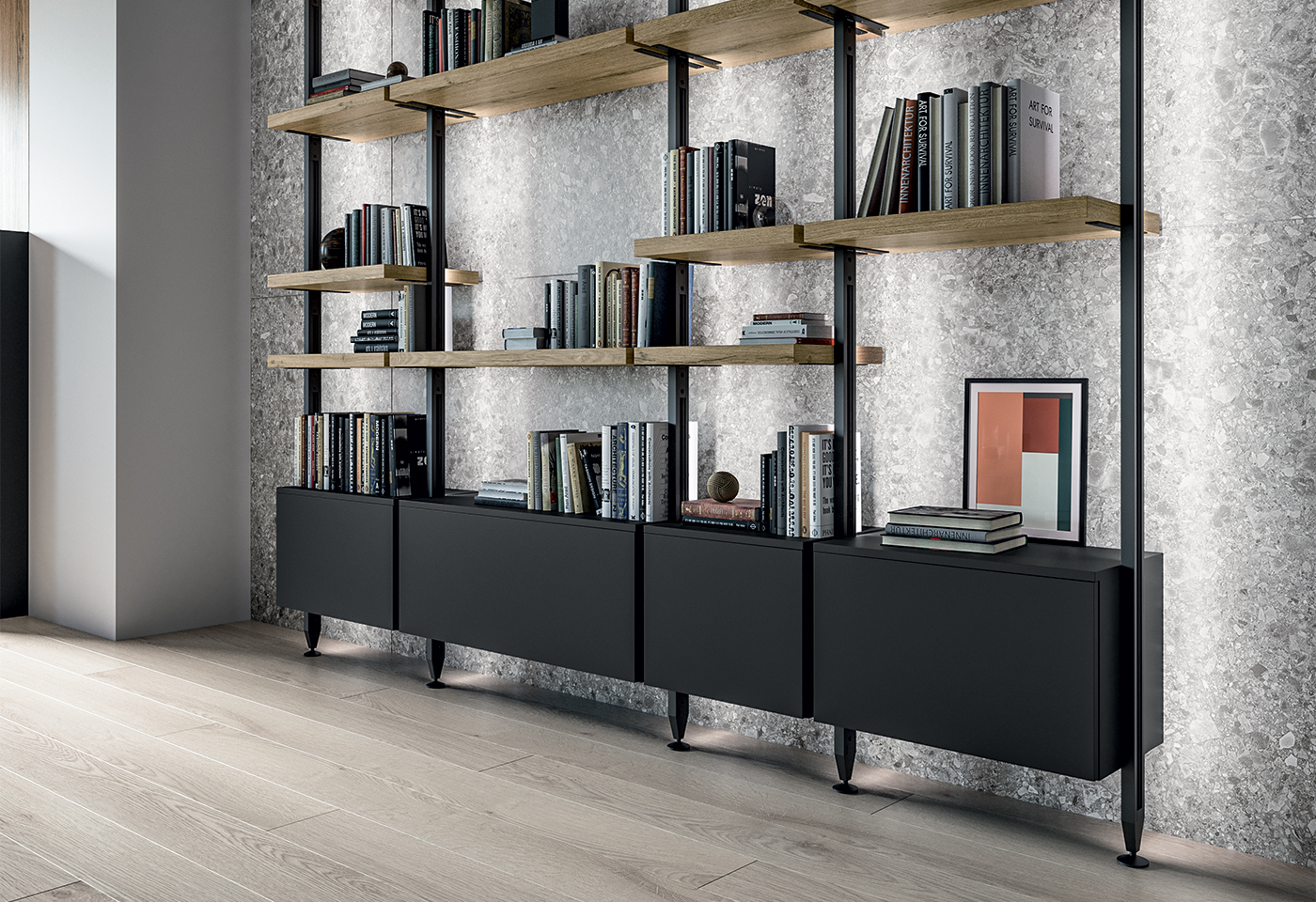 ---
Contacts :
0362  591701