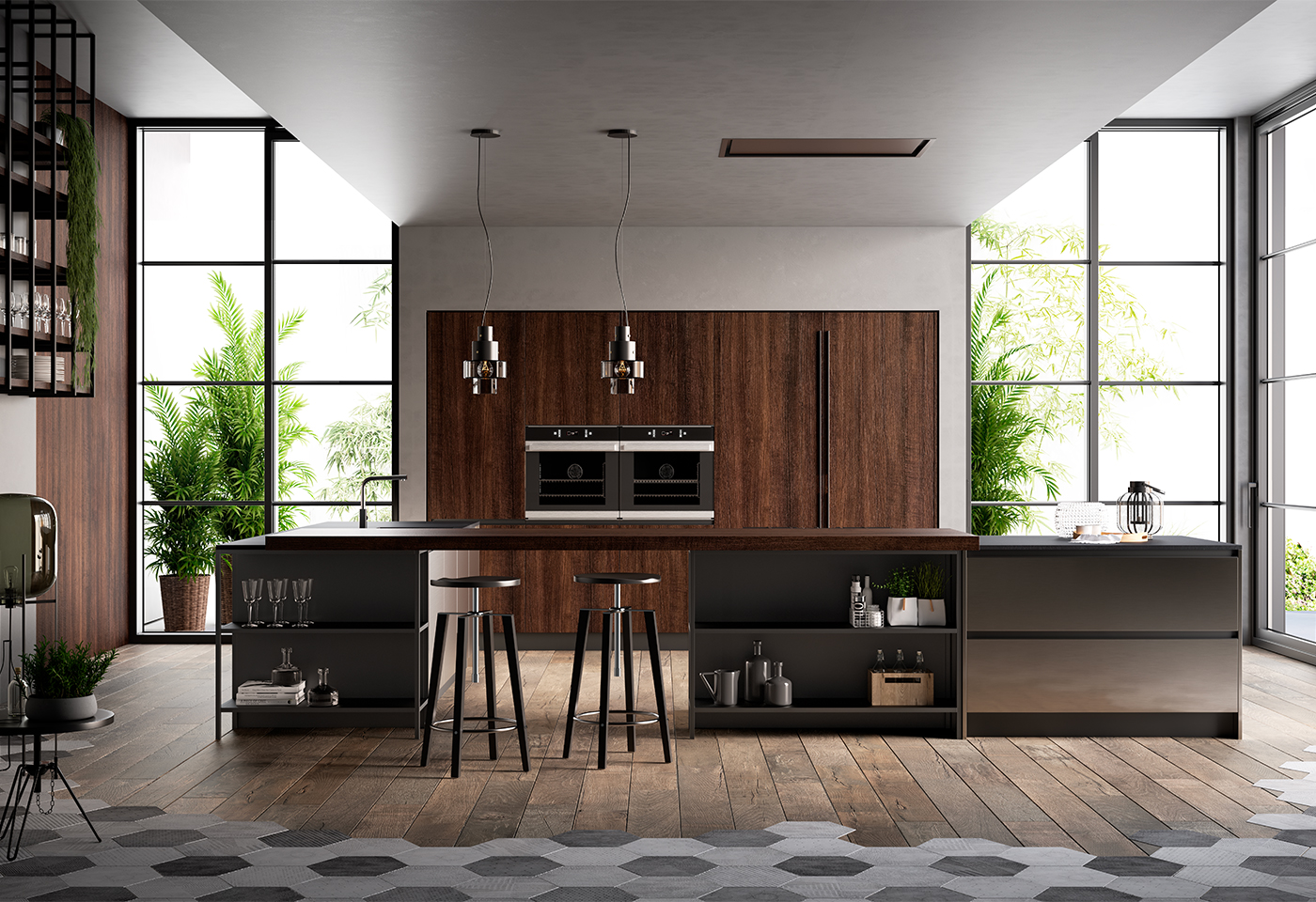 Kalì expresses your personality
and reveals it in the kitchen,
thanks to the new integrated handle and the addition of 10 new finishes, making a total of more than 39 to choose from.
The new stainless steel effect of the PET base units with ultra-contemporary appeal and the new titanuim handles, skirting board, Factory bookcase and open elements are effortlessly accompanied by the highly resistant Detkon Sirius countertop, adding great character to the room. The Walnut laminate of the snack top, back panels and tall units, W. 60 cm or 75 cm, softens the cold effect of metal.
↓↓↓↓↓↓↓↓↓↓↓↓↓↓↓
Scarica il catalogo della Kalì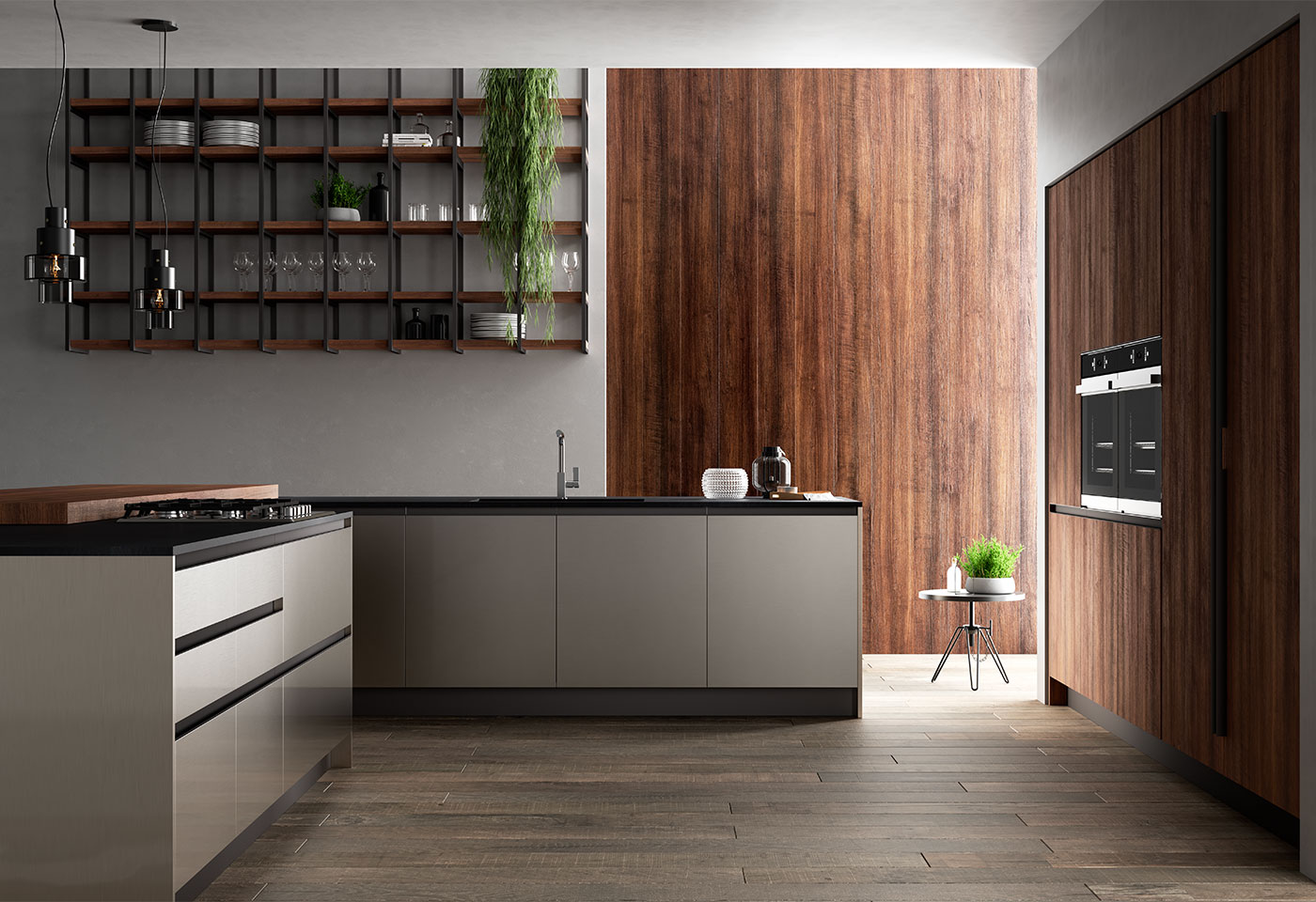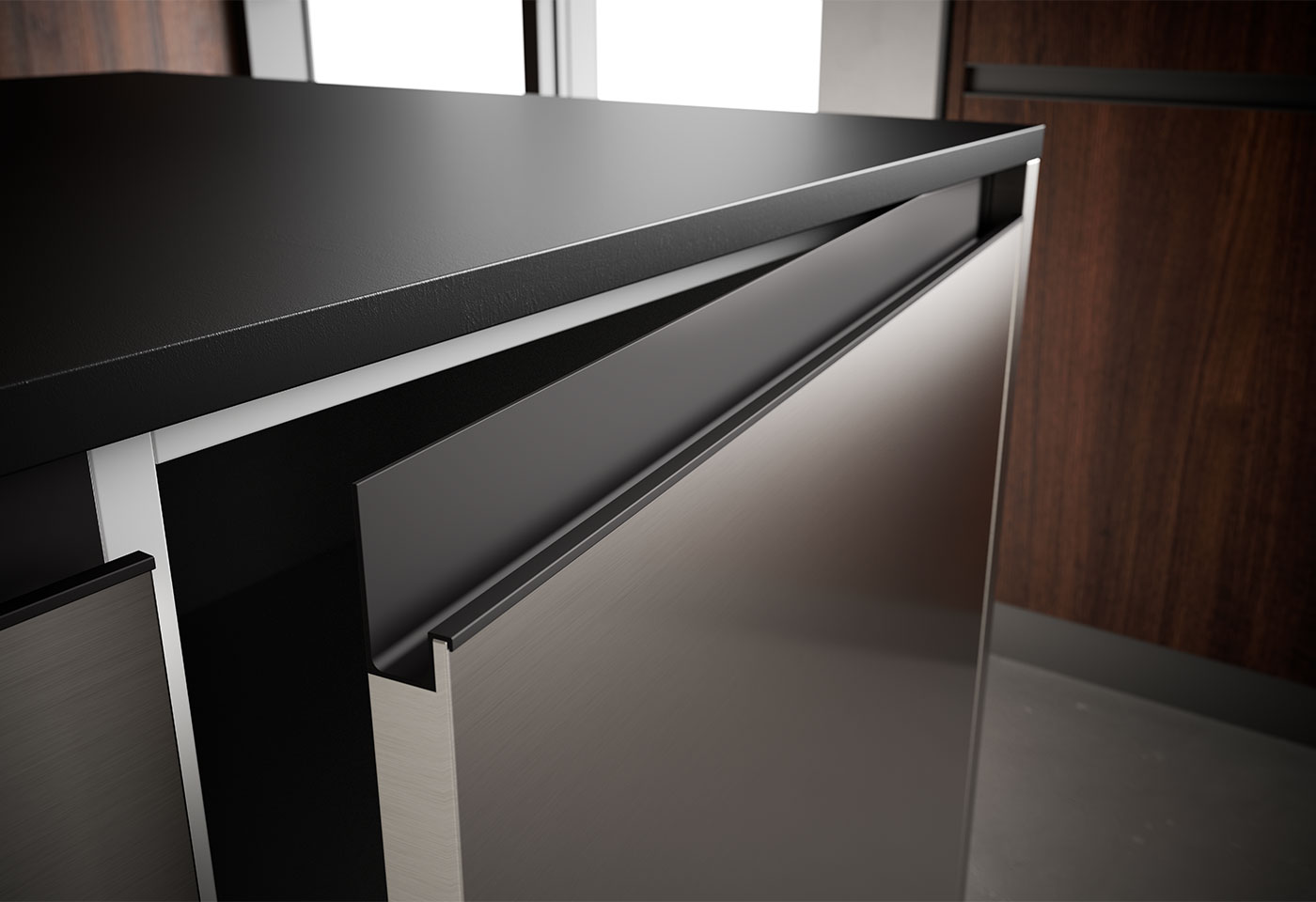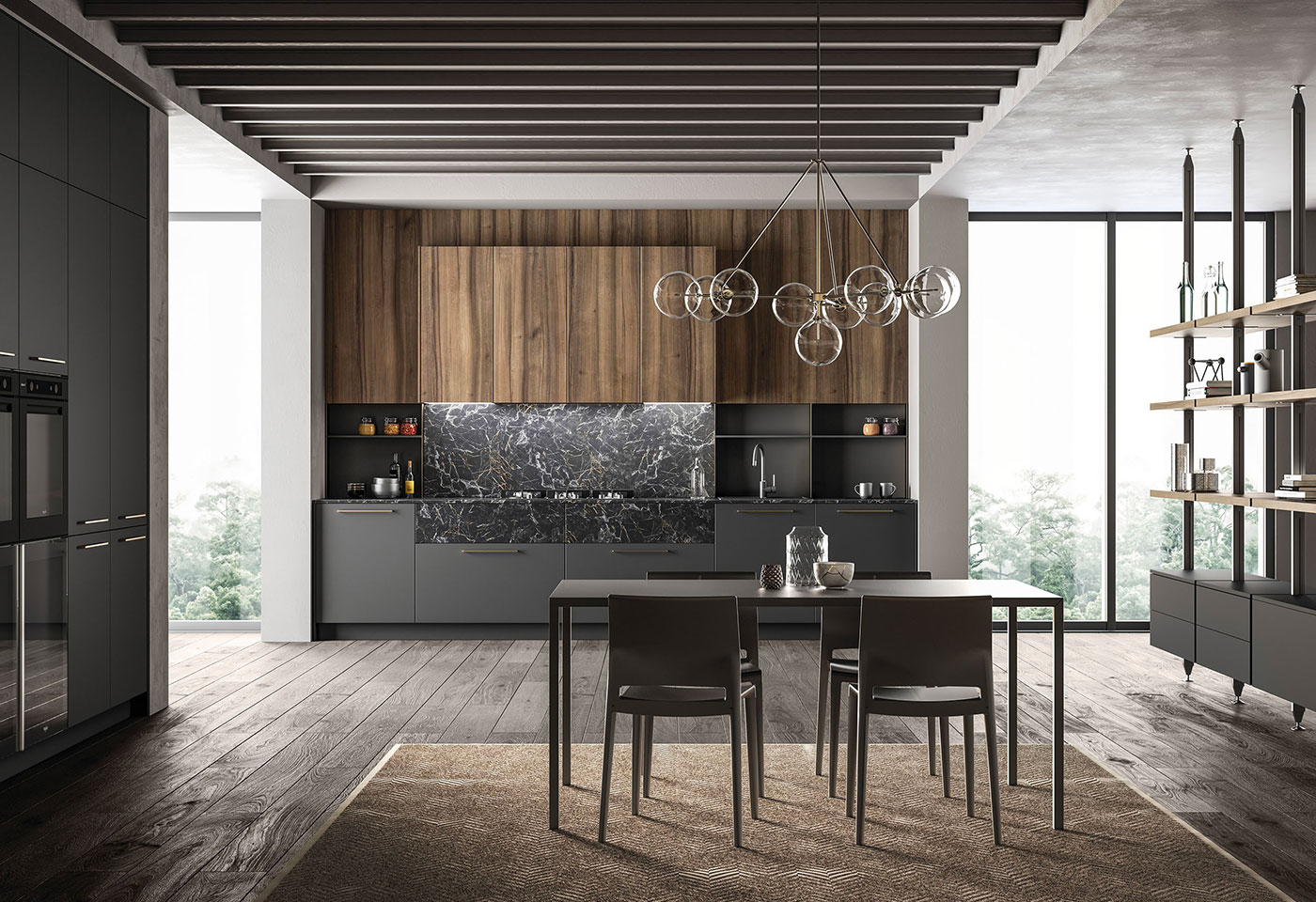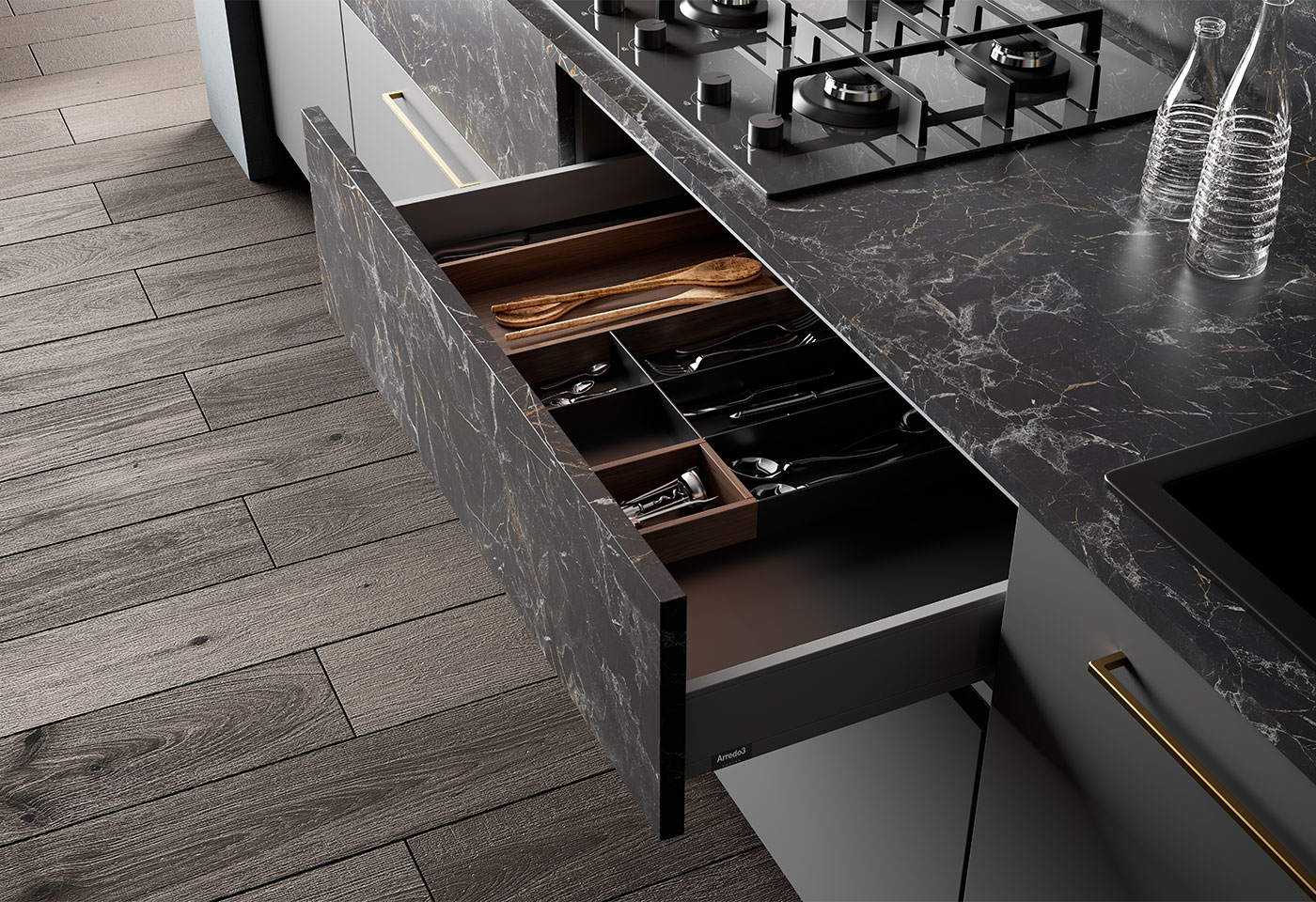 Contacts :
0362 591701